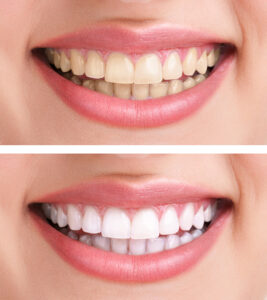 Your smile. It's one of the first things people notice when they meet you. Some studies have even shown that smiling can improve your overall health. A confident smile leads to a confident life. Cosmetic dentistry can be described as dental work that improves on the aesthetics of a persons teeth; including color correction, reposition, and reshaping.
While we don't practice orthodontia, we can help with whitening, shape alteration, veneers, or other safe options to give you confidence in your smile once again.
Contact us today to discuss how our personalized cosmetic dentistry services can help you.